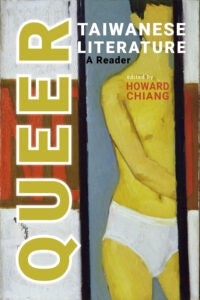 Queer Taiwanese Literature: A Reader. Cambria Press, 2021.
This anthology documents queer literary history in Taiwan through a selection of short stories, previously untranslated, written by Taiwanese authors dating from 1975 to 2020.
---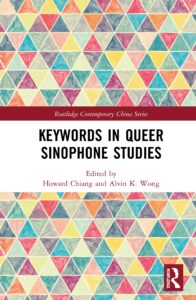 Keywords in Queer Sinophone Studies (with Alvin K. Wong). Routledge, 2020.
This volume showcases a vibrant wave of scholarship that explores the intersection of queer theory and Sinophone studies across the humanities and social sciences.
---
The Making of the Human Sciences: Historical and Conceptual Foundations. Brill, 2019.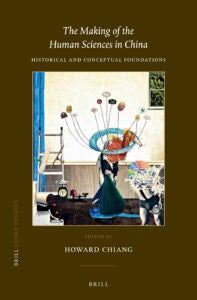 This volume provides a history of how "the human" has been constituted as a subject of scientific inquiry in China from the seventeenth century to the present.
---
The Global Encyclopedia of Lesbian, Gay, Bisexual, Transgender, and Queer (LGBTQ) History. Charles Scribner's Sons, 2019.
Winner, 2020 Dartmouth Medal for Excellence in Reference, American Library Association
This encyclopedia covers the history of, and current developments in, LGBTQ-related topics and events around the world. It includes more than 380 entries, half of which are written by international contributors representing 35 different countries, expansive coverage of nearly 70 countries, and 316 full-color photos, illustrations, graphs and more.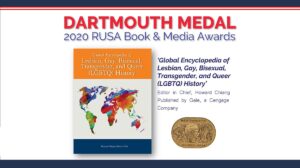 ---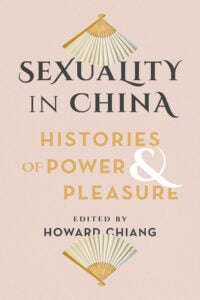 Sexuality in China: Histories of Power and Pleasure. University of Washington Press, 2018.
This volume covers diverse topics in Chinese history such as polygamy, pornography, free love, eugenics, sexology, crimes of passion, homosexuality, intersexuality, transsexuality, masculine anxiety, sex work, and HIV/AIDS.
---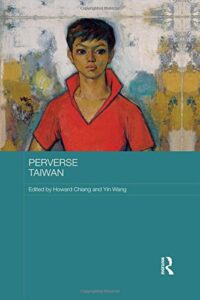 Perverse Taiwan (with Yin Wang). Routledge, 2016.
Host of the first gay pride in the Sinophone world, Taiwan is well-known for its mushrooming of liberal attitudes toward non-normative genders and sexualities after the lifting of Martial Law in 1987. Perverse Taiwan is the first collection of its kind to contextualize that development from an interdisciplinary perspective, focusing on its genealogical roots, sociological manifestations, and cultural representations.
---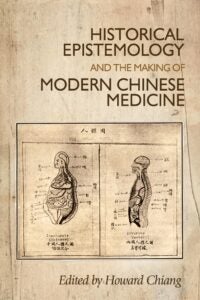 Historical Epistemology and the Making of Modern Chinese Medicine. Manchester University Press, 2015.
This collection expands the history of Chinese medicine by bridging the philosophical concerns of epistemology and the history and cultural politics of transregional medical formations.
Mandarin Chinese Translation: 历史认识论与现代中医的建构. 苏州大学出版社, 2021.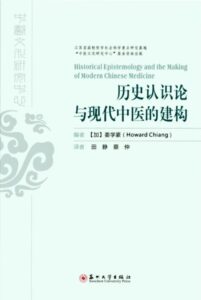 《历史认识论与现代中医的建构》展现了一项国际性和交叉学科的工作,它构建了一个存在于科学史家和科学哲学家之间更广泛的团体之间的对话。通过提出中医知识在历史中的持续性和断裂,认知的异质性和混杂性,全球化和地区性的转变,这本书将认识论所关注的哲学问题和跨地区医学形成的文化权利因素结合在了一起。
---
Psychiatry and Chinese History. Pickering & Chatto, 2014. Routledge, 2016.
This collection examines psychiatric medicine in China across the early modern and modern periods. Essays focus on the diagnosis, treatment and cultural implications of madness and mental illness and explore the complex trajectory of the medicalization of the mind in shifting political contexts of Chinese history.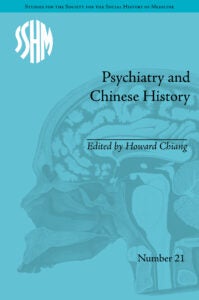 ---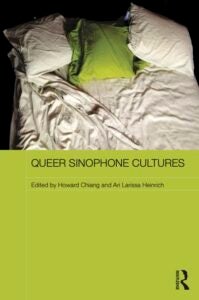 Queer Sinophone Cultures (with Ari Larissa Heinrich). Routledge, 2013.
In this foundational volume, contributors bring together two areas of study that tend to be marginalized within their home disciplines. Queer Sinophone Cultures innovatively advances both Sinophone studies and queer studies, emphasizing at once the diversity of Chinese-speaking communities and the plurality of gender and sexual configurations.
---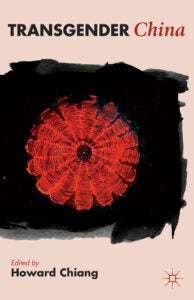 Transgender China. Palgrave Macmillan, 2012.
This volume brings together experts with diverse disciplinary backgrounds in the China field, from cultural studies to history to musicology, to make a timely intervention—from the historical demise of enuchism to male cross-dressing shows in contemporary Taiwan—to inaugurate a subfield in Chinese transgender studies.